Meet the Mind Hack Masterminds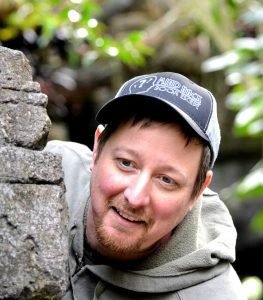 Matt Hall had a dream to become a World Renowned Skee-ball Champion. His plans were shattered when he suffered a life-altering injury at the hands of a ping-pong, that left him with a crippling fear of balls.
Seeking refuge from his pain and torment he found joy in escape rooms. His creativity gave him a place to grow and break away from fear.
Thank you little ping-pong for giving birth to the idea that was to become Mind Hack.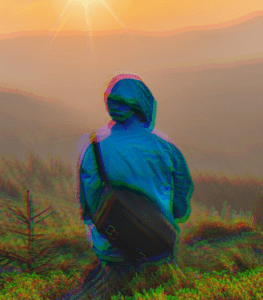 Claiming to be a time traveler from a future where dolphins have evacuated the planet and the human race is experimented on, Brandon seeks a life where he is more than a rat in a maze.
He takes particular interest in the escape room dynamics and has the most endearing quirks, like speaking into his backpack.  We haven't seen him actually take anything out of said backpack, but we're pretty sure it's just his lunch in there.
You have stumbled across the sanctuary of some ancient, unknown power. The air stirs, hazy mist swirling as Courtney emerges from the shadows. A thin smile spreads across her face. This is her game and she is its master.
You hear a heavy thud behind you and realize that there is no longer any path of retreat.
She's not locked in here with you, You are locked in here with her.
Esther left the circus life after 30+ years of eating fire and jumping through hoops.
Her years of experience taming tigers, training bears to dance, and forcing lions entertain the masses has helped her transition into the role of Game Master.
When she is not aiding guests on their many adventures, she is warding off evil spirits at the Hammonds Plains location.
Ethan graduated summa cum laude at the Mind Hack University of Game Mastery.  He majored in Customer Experience with a minor in Adventures.
Who knows where his next great achievement will take him?  The top of Mount Everest?  The next Space X mission?  The sky is not the limit for Ethan.
Jenn, also known by her evil-villain alias "Timbit", has chosen to use her dark powers for good. She has sworn that since her escape from Ravencroft, she has given up her tyrannical ways and seeks to bring balance to the world.
The impish grin and maniacal laughter are surely just part of her quirky charm.
After returning from six years spent in the Peruvian Andes studying with Tibetan monks, Kelly has found nirvana in being an Escape Room Game Master.
She spends her free time raising chickens and children (free range and 100% organic.)
Please be warned: Proper precautions should be taken around Kelly. Her smile is contagious and laughter infectious.
We really tried to do our due diligence when hiring Liam. Sincerely, we did our best. However, it appears Liam is a man without a past. Every background search came back blank. As an equal opportunity employer, we felt we couldn't hold it against Liam that he may possibly be a dark entity born from the shadows.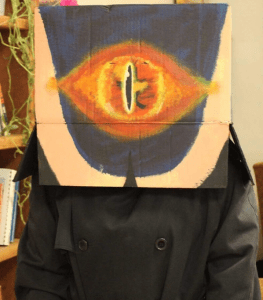 But Mary was not of mortal flesh, and though robbed now of that shape in which had wrought so great an evil, never again to appear fair to the eyes of Men, yet her spirit arose out of the deep and passed as a shadow and a black wind over the sea, and came back to Middle-earth and to Mind Hack that was her home. There she took up again the great Ring in Dartmouth, and dwelt there, dark and silent, until she wrought herself a new guise, an image of malice and hatred made visible; and the Eye of Mary the Terrible few could endure.
We can't tell you much about Melanie, except we do know that's not even her real name.  The government asked us to make some exceptions when it came to our hiring processes.  Witness protection or something?  She seems nice enough.  She keeps giving us great tax advice and tips on evading the "feds".
She's quite popular, but oddly all of her friends seemed to be named Jimmy, Tony, or occasionally Frankie.
Shannon's favourite spot is behind the scenes; whether it's helping to design puzzles, creating social media mischief, or working on this website.
Shannon is a bit Disney obsessed and when she's not working on Mind Hack matters, she's helping others plan vacations to the most magical place on earth.
When she's not at Mind Hack she can usually be found curled up with her laptop, Netflix, and dogs.